How to Create a Cozy Cottagecore Dorm Room for Under $150
We independently select these products—if you buy from one of our links, we may earn a commission. All prices were accurate at the time of publishing.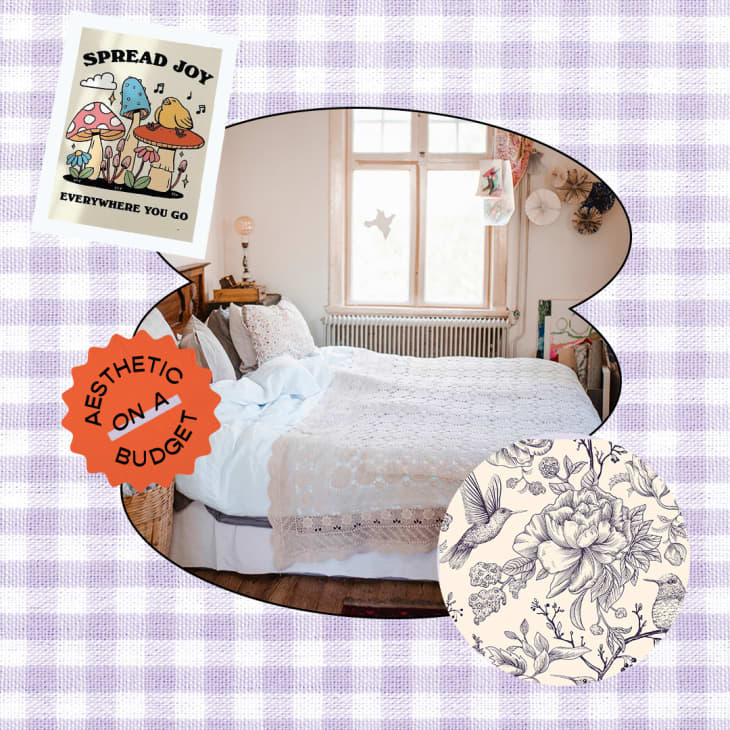 Cottagecore is an aesthetic that idealizes rural life. It's been trending ever since it first exploded on TikTok in 2020, and it now influences people's fashion (ruched blouses and floral print), hobbies (cooking, gardening, and crocheting), and even home decor (vintage wooden furniture, pastels and earth tones, cozy knits, and whimsical details that make you feel like you're in a cottage from a storybook).
If you're anything like me — a college student juggling internships, managing a busy class schedule, and planning out my dorm room decor — it can be hard to enjoy the simple things in life. Cottagecore can help you filter out some of the noise. And because the cottagecore aesthetic celebrates simplicity, it's super easy to achieve this look for your room on a budget. The trend encourages thrifting and crafting, so you can also be sustainable while you're at it (another hallmark of cottagecore). Plus, even when buying new items to elevate your space, you can find inexpensive products — for example, getting all the pieces in the list below would only cost you about $150!